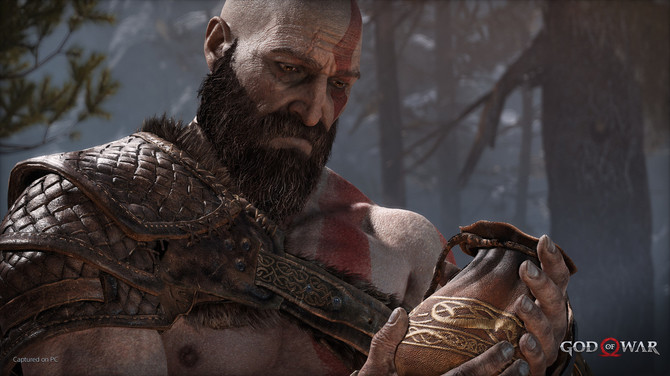 God of War is undoubtedly one of the best games of the last generation to be released on the Sony PlayStation 4. Currently, however, it can be played not only on PS4, but also on PlayStation 5 as part of backward compatibility, while offering gameplay in dynamic 4K resolution and smooth 60 frames per second. However, as we have known for several weeks, soon the title will also be released on personal computers, being at the same time another exclusive game transferred from PlayStation. In the latest video material, the creators present the game in native 4K resolution, while presenting the graphics at the maximum graphics settings. Along with the new video, the game's official hardware requirements have also hit the web.
God of War for PC has received a new trailer presenting the gameplay in 4K resolution. In addition, detailed hardware requirements were disclosed.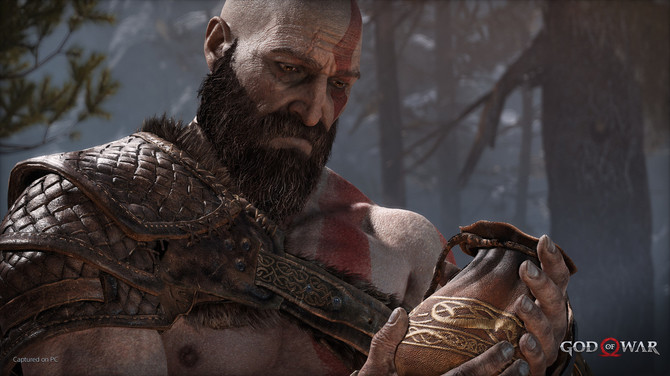 God of War – Hit from PlayStation 4 is officially coming to PC! Released in January 2022 with support for NVIDIA DLSS
God of War for PC will receive, among others support for solutions such as NVIDIA DLSS, NVIDIA Reflex and AMD FidelityFX Super Resolution. The creators will enable the game both via a mouse / keyboard duo (with the possibility of full keyboard personalization) as well as with the DualShock 4 and DualSense pads. On PC, we will also get improved graphics, incl. with improved shading and improved screen space reflections. Additionally, the published hardware requirements have been divided into 5 categories.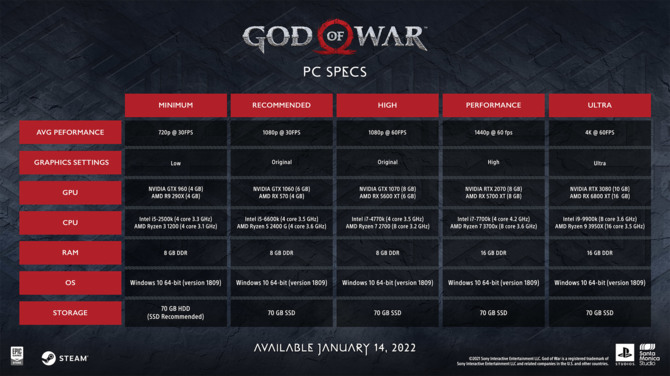 God of War Ragnarök in detail – in the game we will face Freja and Thor. There will also be a more extensive world
"Minimum" requirements for 720p and 30 FPS, as well as low graphics settings, assume the presence of, among others NVIDIA GeForce GTX 960 cards and an Intel Core i5-2500K processor. To play at high settings, while maintaining 60 FPS, you will already need NVIDIA GeForce GTX 1070 and AMD Radeon RX 5600 XT cards, as well as Intel Core i7-4770 or AMD Ryzen 7 2700 processors. Maximum graphics settings in 4K, at a smooth 60 FPS , they already require top components, i.e. the NVIDIA GeForce RTX 3080 card, AMD Radeon RX 6800 XT and Intel Core i9-9900K or AMD Ryzen 9 3950X processors. I must admit that the requirements are surprisingly high for a title that is several years old. All the more, looking at how God of War looks good on PlayStation 4 and PlayStation 5. The premiere is on January 14, 2022.
Source: Sony
.