Against all odds, Fortnite was not entitled to his Chapter 4 – Season 5, THE Battle Royale ofEpic Games rather suffered a sort of reboot with the Season: Original, taking us back a few years. A Season shorter, which will end at the beginning of next month, but what happens next may be just as surprising.
Epic Games teases and announces that Fortnite will be entitled to "a fresh start" next Saturday, December 2 with the big Bangan apparently very musical event to experience obviously in-game from 8:00 p.m. The developers detail:
Big Bang is an event in Fortnite that will start on Saturday, December 2, 2023 at 8 p.m. (CET). The experience will be available on the Battle Royale box in the Discover menu 30 minutes before the start of the event so that you can join it and equip the cosmetic items of your choice.
Invite your friends: the event can accommodate groups of four players!
You won't have your usual equipment to play during the event? Services from Xbox Cloud Gaming, NVIDIA GeForce NOW and Amazon Luna allow you to play Fortnite via the cloud on your computer or mobile!

PHOTOSENSITIVITY/EPILEPSY WARNING

This event contains flashing lights. If you have a history of seizures, loss of consciousness or other conditions related to epilepsy, consult a doctor before entering.

Even if you have no history, the lights, flashes, and patterns contained in the experience could cause dizziness, convulsions, seizures, or loss of consciousness. If you feel any discomfort, STOP IMMEDIATELY.
THE reboot of Fortnite – Battle Royale will therefore visibly continue with this big Bang. As a reminder, the title had broken attendance records with the Season: Original, Epic Games obviously intends to maintain this momentum. Furthermore, the license will still be exported elsewhere, LEGO actually does teasing with a llamafans should be entitled to sets official soon!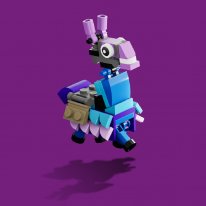 You can find Fortnite – Animated Legends with a bunch of cosmetic items starting at €12.99 on Amazon, Cdiscount And there Fnac.
Read also: Fortnite: an F1 star added to the game and a partnership with the Game Awards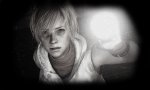 Clint008
Editor – Tester