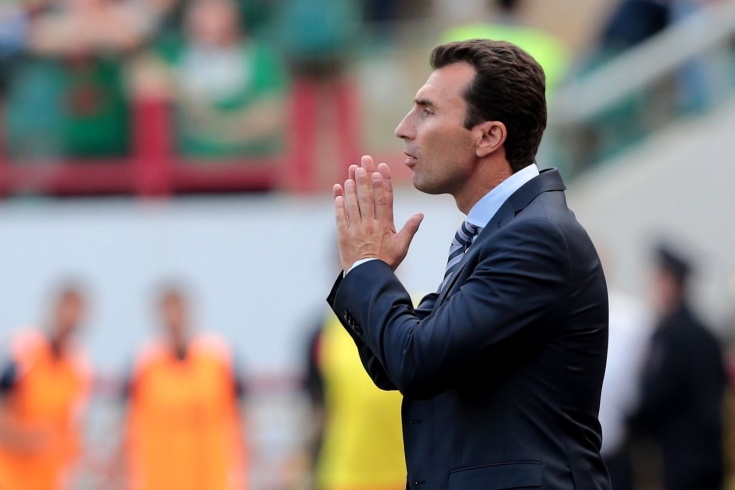 "Everything is being cut." Alexander Grigoryan spoke about corruption in Russian football
55 year old specialist Alexander Grigoryanwho heads the women's CSKA, spoke about corruption in Russian football.
"We will be at least three or four years without European cups. So we need to take steps. I want us to develop. I believe in our guys. We have a lot of talented guys, but they can't appear when there are 12 foreigners in the team. Are the legionnaires in the conditional "Orenburg" so good as to block the way for our guys? We need to reduce the number of legionnaires.
I have worked in many clubs, in different regions, even in different countries and with many leaders. Most of them are inherent … Nothing has changed in our football. The manager-agent-business connection has worked, is working and will continue to work. Naturally, it is profitable for mid-level clubs to acquire foreigners, because they can earn money from this. This shop needs to be limited somehow. Our young guys simply do not have a chance, because it is profitable to let out a ready-made foreigner of an average level. He was bought, but babos sawed on him – which means he must play. We have it all the time, and the coach in this matter is a dependent person.
What happens if you tighten the limit on legionnaires? Teams from the middle of the table will take foreigners above or below the level? Certainly higher. And here you will not be able to pursue your personal interest, because you will be forced to spend serious money on acquiring a foreigner. And so I know the situation from the inside and I understand that our guys will not be allowed to play, because it is unprofitable.
Some of the leaders of the club – a sports director or someone else – plus an agent. It is easier for them to bring a few foreigners who are slightly higher level than our guys. But they cost money. Salaries-marplaty and so on – everything is sawn. It is not profitable for them to put our guy, that is, the road is closed for our guy, "Grigoryan said in an interview published on the Football Factory YouTube channel.
What Russian clubs have disappeared in recent years?
Related news
Alexander Grigoryan called for the abolition of Fan ID