You may remember the technology demo from PlayStation 4 entitled The Dark Sorcerer. It appeared in 2013 as a production to present the graphic capabilities of the console. The Quantic Dream studio, a developer known for games such as Fahrenheit, Heavy Rain or Beyond: Two Souls, was responsible for the project. The latest reports from the gaming world suggest that the next game of the studio will be Dreamland, a humorous fantasy based on The Dark Sorcerer. If you believe the leaks, Dreamland will be an even more advanced title than Star Wars: Eclipse.
Quantic Dream surprised us a moment ago with the announcement of Star Wars: Eclipse, which is to differ from the studio's previous productions. It turns out, however, that the French developer does not forget about his roots. We will receive a classic interactive story in the next game entitled Dreamland.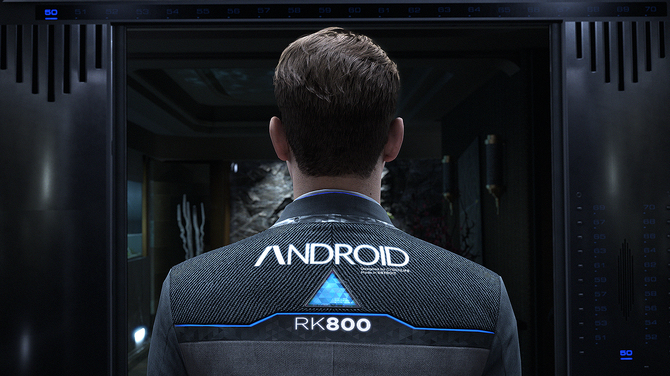 Star Wars by Quantic Dream – the game is almost certain. Work on the title is confirmed by another source. What do we already know?
Quantic Dream is currently working on three projects. Among other things, on Star Wars: Eclipse announced during The Game Awards 2021. However, if you believe the latest leaks, Dreamland is to be a title even more extensive than Star Wars, and above all – aimed at fans of titles such as Detroit: Become Human or the already mentioned Beyond: Dwa: Duszy. All because it will be another interactive story with a non-linear story, something that Quantic Dream originally won the sympathy of many players.
– Coming to PC aswell
– Based on narrative interactivity
– Medieval Fantasy
– Non-linear storyline
– Story written by David Cage
– Quantic Dream Paris is in difficulty to hire people for this game (aswell for SW: Eclipse ofc)

— AccountNGT (@AccNgt) January 8, 2022
Beyond: Two Souls review – history, emotions, sci-fi and … a lot of QTE
The insider's nickname AccountNGT (above), who shared new information about the production, appeared on Twitter. In addition to the aforementioned issues, according to him, Dreamland will appear not only on PC, but also on consoles, the story will be the responsibility of David Cage himself, and this will be located in the Middle Ages. So we can expect an interesting plot full of choices and the consequences associated with them, although all this is to be presented in a humorous envelope. Unfortunately, according to the insider's reports, the studio is currently having problems finding the right programmers, so the game will certainly not appear in the coming months, and maybe even years.
Source: Twitter
.