Denzel Dumfries received a red card after a penalty shootout in the 2022 World Cup match against Argentina
Netherlands defender Denzel Dumfries was sent off after a penalty shoot-out in the 1/4 final match of the World Cup with the national team of Argentina.Dumfries received his first yellow card during the penalty shoot-out, and the second after, when he got into a brawl with the celebrating Argentines.
The main and additional time of the match ended in a draw – 2:2.The Argentina team won the penalty shootout 4-3.The Netherlands national team lost during the meeting with a score of 0:2 and was able to recoup, scoring two goals in the 83rd and 90+11th minutes.Double marked striker Wout Weghorst.
In the semi-finals of the World Cup, the Argentine team will meet with the Croatian national team, which had previously beaten Brazil in the penalty shootout.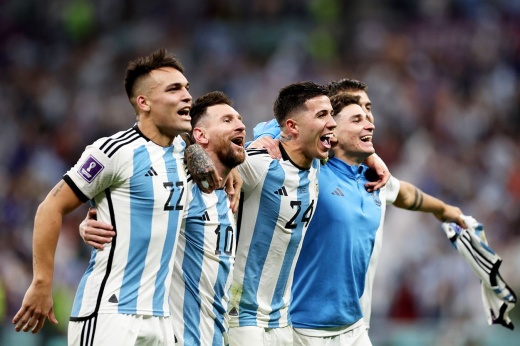 The Netherlands was saved from a freaky free kick!But in the penalty shootout, the goalkeeper of the Argentines was waiting for them