"Five Nights at Freddy's: Help Wanted 2" has been given a date. The virtual reality headset PlayStation VR2 will be launched in December. Players can already watch a trailer today.
With "Five Nights at Freddy's: Help Wanted 2", the next PS VR2 game has been given a date. As Ray McCaffrey, the producer in charge of Steel Wool Studios, announced on the official PlayStation Blog, the title will be released for the PS5 headset on December 14, 2023. A new trailer can be viewed below these lines.
Players of the first part will feel familiar after the launch of "Help Wanted 2", it was said during the announcement last May. This time, however, they experience completely new games, locations, stories and animatronics.
"Do your work as quickly and carefully as possible, but be careful. One wrong move in this job can have…unexpected consequences," say the developers.
PS VR2 features are supported
Using the unique features of the PSVR 2 headset, Steel Wool Studios aims to create an even more immersive horror experience. Through the use of controller haptics and 3D audio, the most terrifying moments in the game take on a physical dimension. And the headset rumble was linked to jump scares.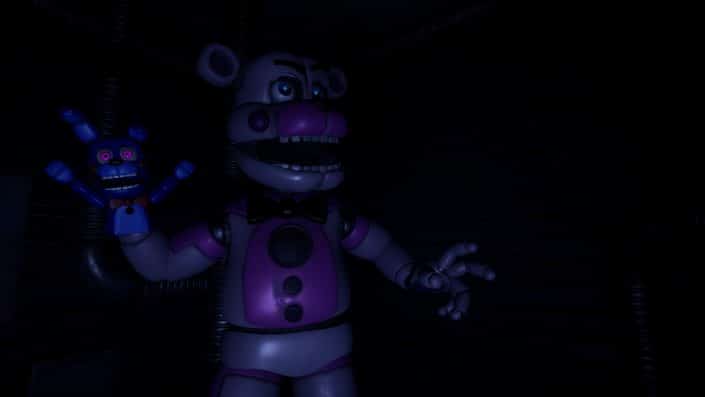 Using PS VR2's eye tracking system, players will have the opportunity to have their minds read by fortune teller Mystic Hippo. "A special mini-game has been developed exclusively for the Playstation 5 that allows players to challenge their centuries-old powers of perception," it says.
Five Nights at Freddy's: Help Wanted presented well
The predecessor, released in 2019, scored points with players and testers alike. Based on ten listed reviews, the test average hovered around one Metascore of 80 a. The user score is on par with a value of 8.1. In the PlayStation Store, "Five Nights at Freddy's: Help Wanted" was rated an average of 4.64 out of five possible stars.
---
Five Nights at Freddy's: Horror game adaptation breaks records
---
But the sequel should also be convincing: "Our main goal was to make sure that Help Wanted 2 is fun every time you play through it. "We designed many of the games to be different every time you play through them, and we've achieved that by creating an extraordinary amount of possibilities for the player to experience," said McCaffrey.
Further news about Five Nights at Freddy's Help Wanted 2.
Discuss this news in the PlayStation Forum
Links to Amazon, Media Markt, Saturn and some other retailers are usually affiliate links. When you make a purchase, we receive a small commission with which we can finance the free-to-use site. You have no disadvantages.