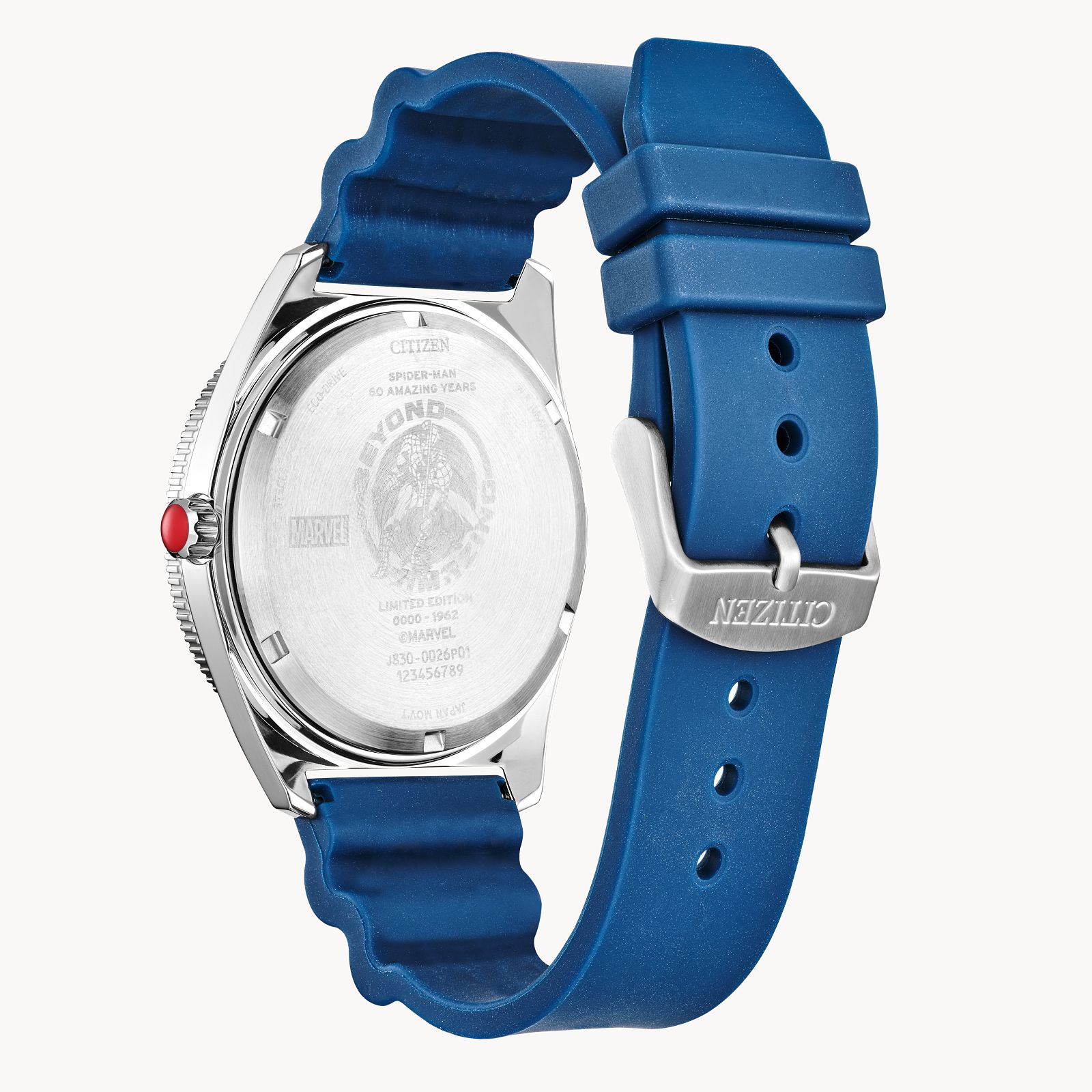 Spider-Man turns 60 this month. The character first appeared in Amazing Fantasy #15 in 1962. The character was introduced by Stan Lee.
In honor of such a significant date, the Citizen brand showed a limited watch dedicated to one of the most famous superheroes.
The watch received a 43-mm stainless steel case with the image of the hero and a blue and red bezel. Blue polyurethane strap. On the dial, surrounded by cobwebs, anniversaries 1962-2022.
The watch comes with two metal pins with Spider-Man. The box is, of course, stylized.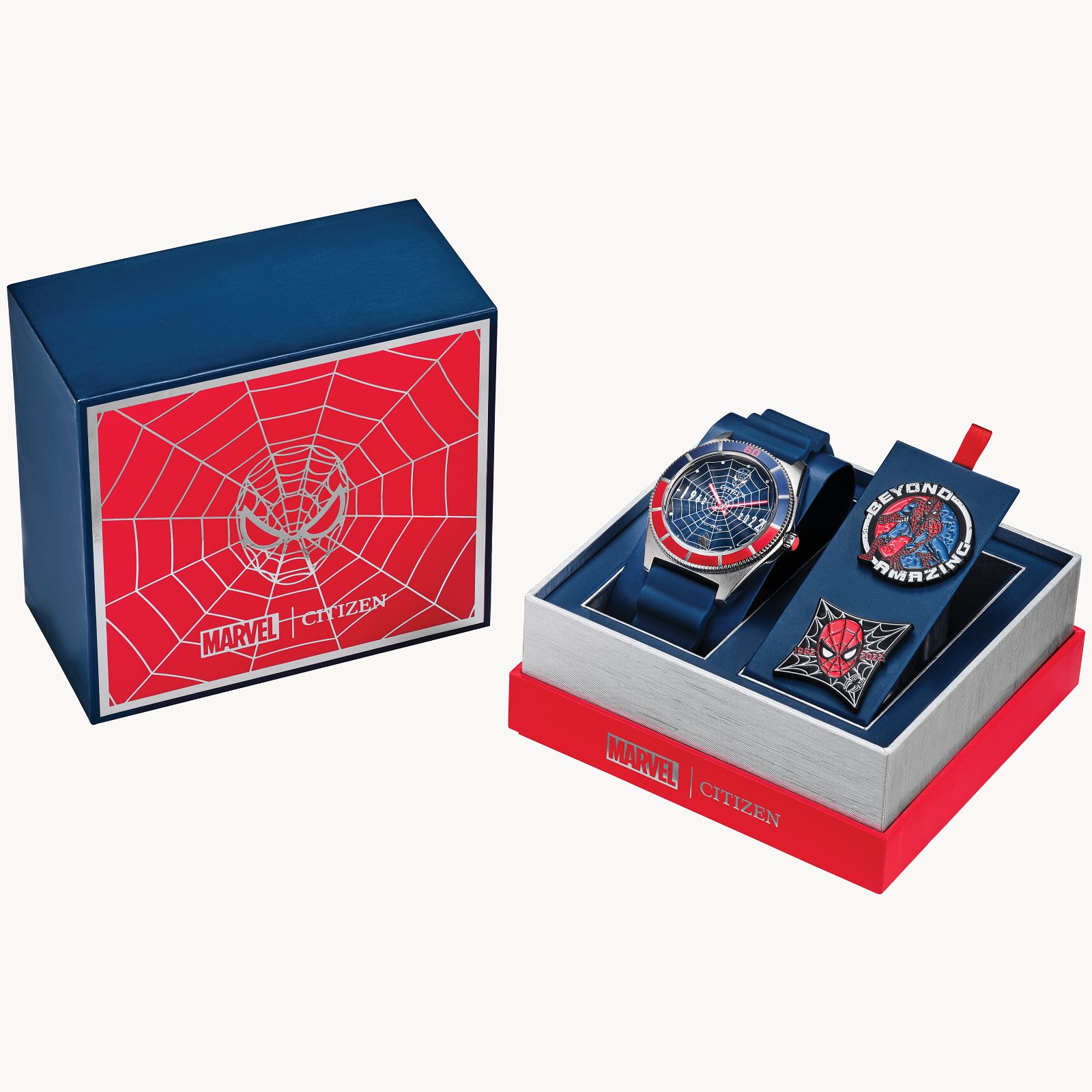 Limited watches available for pre-order on the official Citizen website for 425 dollars. There are other models with Marvel superheroes.