Samsung creates the event at the beginning of the year. That's it: the new Galaxy S23, S23+ and S23 Ultra are here. For a successful launch, they are already taking advantage of incredible offers.
Every year, Samsung takes advantage of its Galaxy Unpacked to proudly present its new generation of Galaxy S. 2023 is no exception to the rule and we were able to discover the splendid Galaxy S23, S23+ and S23 Ultra. The three models have everything to please and everyone should find the smartphone that suits them among them.
To celebrate this good news, Samsung is unveiling breathtaking launch offers. Until next February 16, the Galaxy S23, S23+ And S23 Ultra take advantage of exclusive promotions. If you want to treat yourself to a high-flying premium smartphone, it's now or never.
I take advantage of the offers on the Samsung Galaxy s23
Samsung Galaxy S23, S23+, S23 Ultra: all-new and all-powerful
In the Galaxy S family, we call for the S23 sibling. With three new models, Samsung gives you the choice. With this new cuvée, the South Korean manufacturer has decided to reinvent itself. The Galaxy S23, S23+ and S23 Ultra unveil a new identity, a flatter screen, new colors and direct integration of the smartphone chassis camera. This new avant-garde design has something to tickle our curiosity.
With this new generation, Samsung is making a huge change on the performance side. Indeed, this is the first time in France since 2015 and the Galaxy S6 that the manufacturer has equipped its smartphones with a Qualcomm processor. Farewell Exynos and hello to the most powerful next generation chip on the market today, the Snapdragon 8 Gen 2 SoC.
With such a processor, the Samsung Galaxy S23, S23+ and S23 Ultra do real wonders. Their performances are simply dazzling. Whatever you use, your phone follows you without experiencing any latency or slowdown. Everything is smooth, everything is fast, everything is powerful. Note that as a good premium smartphone of 2023, these new smartphones are 5G compatible.
As usual, Samsung has taken care of the camera part of its new babies. Thus, the Galaxy S23 and S23+ benefit from a triple camera, including a 50-megapixel main sensor. Thanks to efficient digital processing and large photosites, your shots are splendid. Enough to make you the photographer of all your loved ones. If you want the crème de la crème, the Galaxy S23 Ultra takes advantage of the best of Samsung in terms of photography. The ultra premium model has five sensors including a main 200 megapixel.
I take advantage of the offers on the Samsung Galaxy s23+
Compared to past generations, Samsung has notably improved the quality of its nighttime photos, especially portraits, on all three models. So your photos and videos are colorful and stable even after dark. Something to take your breath away.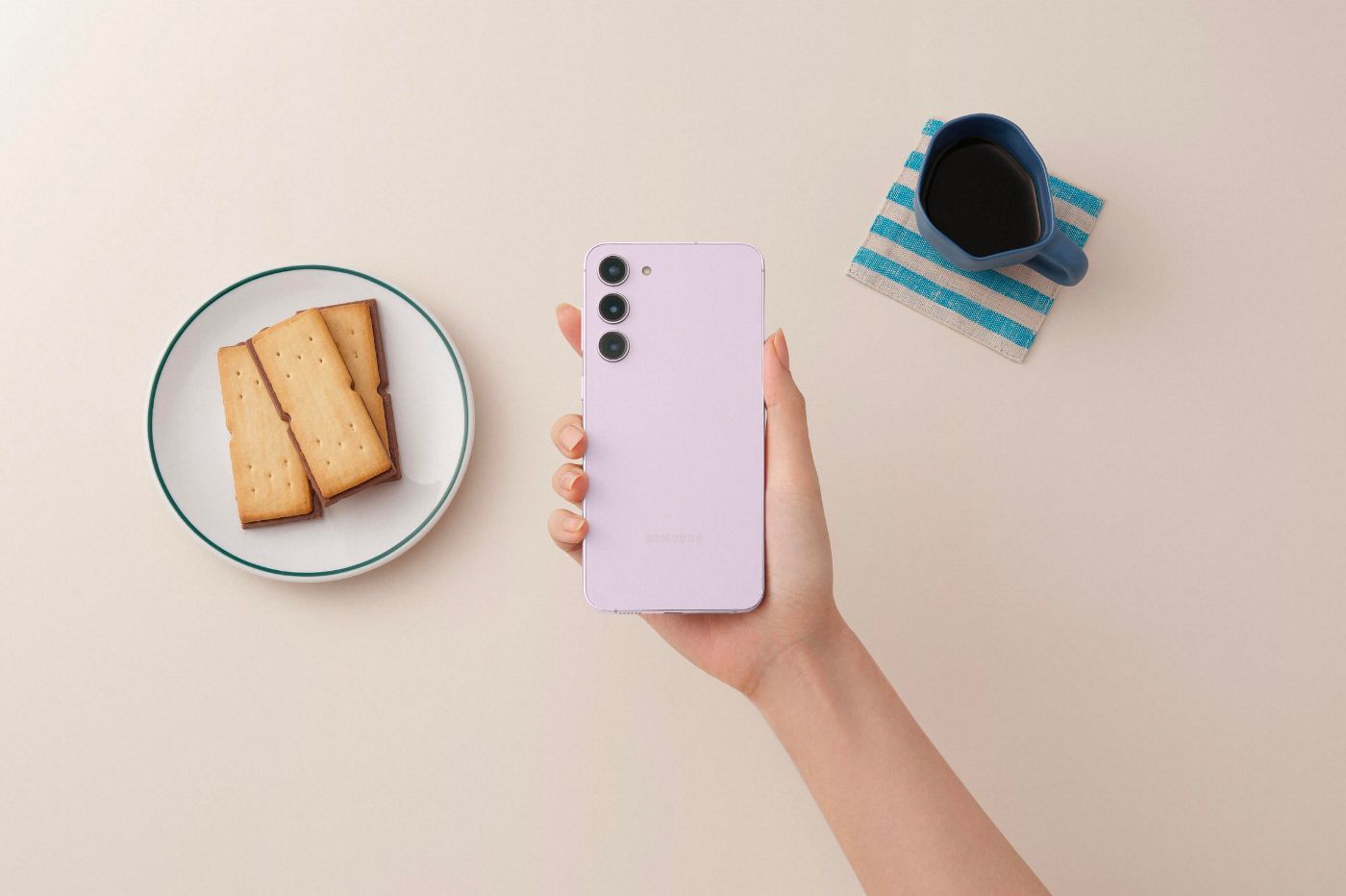 Amateur of films and series, Samsung has prepared a screen with small onions for you. The Galaxy S23, S23+ and S23 Ultra get a gorgeous Dynamic AMOLED 2X display with up to 120Hz refresh rate and a brightness of 1700 nits. The size varies from model to model. Thus, the Samsung Galaxy S23 benefits from a diagonal of 6.1 inches to slip easily into your pocket. Intermediate, the Galaxy S23 + offers a comfortable grip with its 6.6-inch diagonal. Finally, the Samsung Galaxy S23 Ultra imposes with its diagonal of 6.8 inches and its S-Pen included. There is something for every taste.
The icing on the cake, the Galaxy S23, S23+ and S23 Ultra are entitled to a greener than ever design. Samsung has thus used components made from recycled materials (12 against 6 for the Galaxy S22). The packaging of this new range is also completely recycled. Same story for the protective film. In addition, the materials are more resistant and the smartphones will benefit from five years of updates.
Note that the Samsung Galaxy S23, S23+ and S23 Ultra benefit from larger batteries than their predecessors. Indeed, there are batteries with a respective capacity of 3900 mAh, 4700 mAh and 5000 mAh for the standard to the most premium models. Finally, the Samsung Galaxy S23 offers fast charging at 25W while its two big brothers benefit from 45W.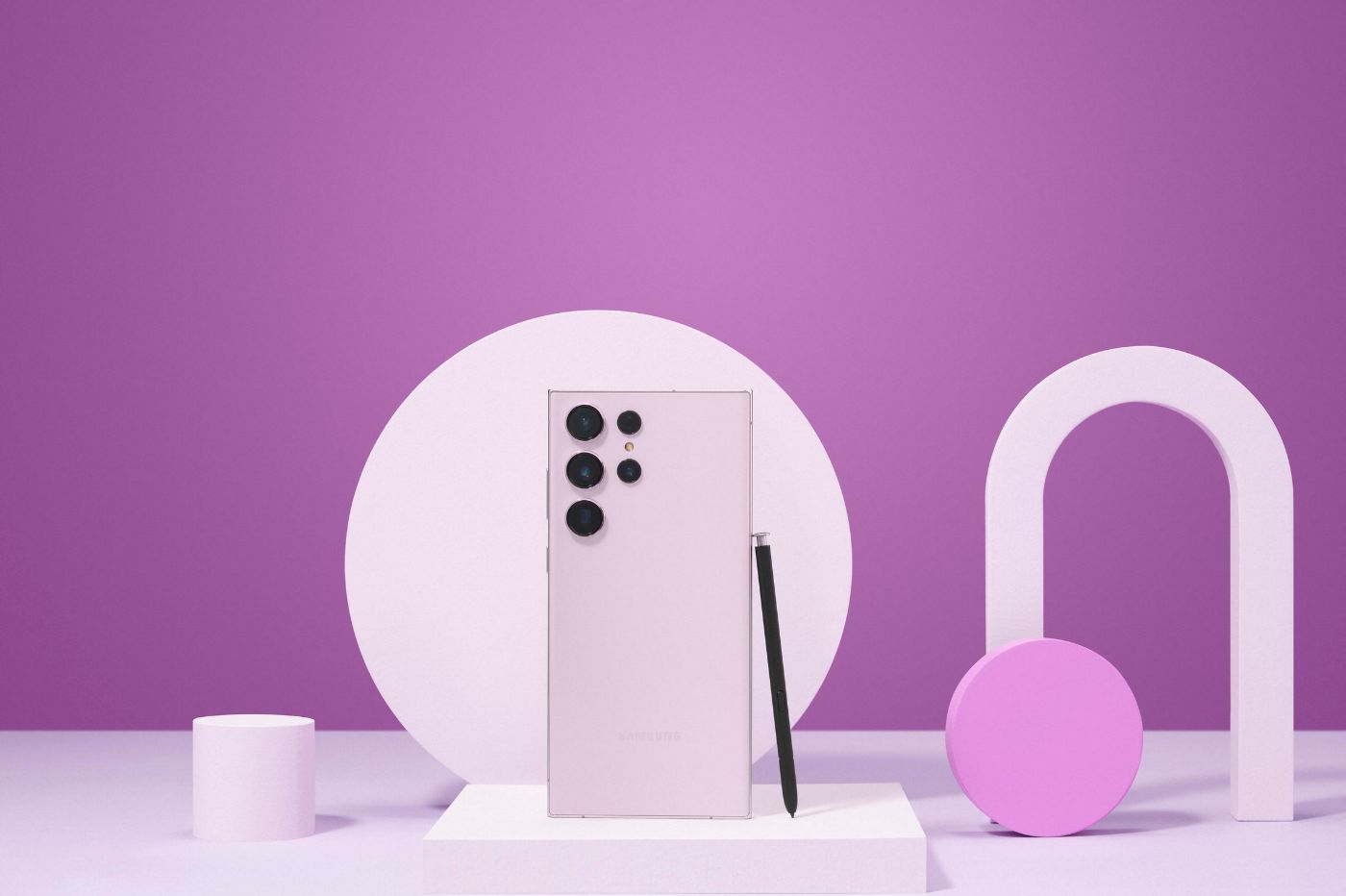 Offers for the launch of the Samsung Galaxy S23, S23+ and S23 Ultra
To celebrate the release of these three new jewels, Samsung has its heart on its sleeve. Just unveiled, they are already affected by phenomenal launch offers. So, Samsung lets you get doubled storage at the same price. In this way, the Samsung Galaxy S23 (256 GB) is yours for 959 eurosthe Galaxy S23+ (256 GB) is yours at 1219 euros and the Galaxy S23 Ultra (512GB) drops at 1419 euros. This allows you to save up to 240 euros on your new smartphone.
If you want to lower the price of your future companion even more, Samsung allows you to take advantage of a trade-in bonus of 150 euros on your old smartphone. It is always good to take ! Finally, the Galaxy Watch5, Galaxy Watch5 Pro, Galaxy Buds2 Pro or Galaxy Buds2 benefit from a discount of 50 euros if you buy them at the same time as the Galaxy S23, S23+ or S23 Ultra. As well enjoy !
I take advantage of the offers on the Samsung Galaxy S23 Ultra
Welcome to the Galaxy Book3
To go further, Samsung also presented its brand new range of laptops: the Galaxy Book3. In total, there are five models. Whatever your needs, Samsung necessarily has the laptop that will meet your expectations and your desires. Power and elegance come together no matter which Galaxy Book3 catches your eye. The Galaxy Book3 360 and Galaxy Book3 Pro 360 stand out for their versatility and particularly their 2-in-1 design with the included S Pen.
Marketed from 1599 euros, the Galaxy Book3 also benefit from attractive launch offers. Now is the time to take advantage of it!