Autodesk in the US has announced new enhancements to Autodesk Flow, its cloud service for the media and entertainment industry.
Today, entertainment audiences are demanding higher quality content, and producers are expanding their scope of work, making managing data, workflows, and teams more complex.
These mega-projects are made possible by the collaboration of thousands of artists across numerous production departments and studios. A single project can contain countless shots and assets, hundreds of scenes, and collaborators use a variety of tools to store data in many different ways and locations.
This ultimately leads to disjointed workflows, slowing down artists and limiting their creativity.
Autodesk Flow accelerates the deployment of connected workflows by putting data, not files, at the center of collaboration. Flow is built on Autodesk's cloud data model, built with open APIs, to structure all the data produced and consumed throughout the production pipeline. This allows you to collect, reuse, and track data, serving as a single source of truth for all assets, versions, and feedback in your production.
From individual artists to production departments and entire studios, everyone can work on tasks at the same time instead of waiting for another group to finish work to take over.
▲A short film about a heartwarming story about a girl and a robot, created entirely within Autodesk Flow.
Autodesk is connecting on-set and post-production data to its data model by introducing Flow Capture (now called Moxion) and Flow Production Tracking (now called ShotGrid). This allows you to seamlessly manage your assets from filming to post-production.
Autodesk Flow also uses open standards to connect existing content creation tools like Maya and third-party tools like SideFX, Avid, and The Foundry to an open ecosystem. Artists can now access everything they need to get started, including storyboards and production data, from the tools they use every day, without having to hunt down files. Going forward, we will integrate the entire production pipeline, enabling a seamless workflow that extends from post-production to all other areas of the production pipeline. Autodesk Flow provides instant access to production data, strengthening connections between production phases and increasing efficiency.
The gaming industry is also at the forefront of Autodesk Flow's development. We work with customers like Electronic Arts to gain critical insights that help enhance game production workflows and better manage large numbers of project assets, stakeholders, and complexity.
By using data in a connected environment connected to the cloud, we have the opportunity to use artificial intelligence (AI) to power automation and increase creativity.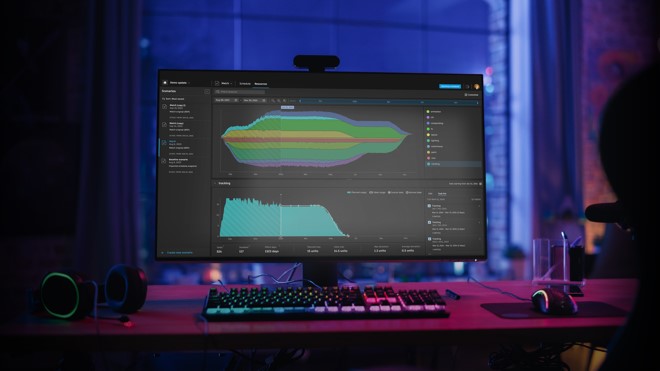 ▲Generative Scheduling on Flow powered by AI automates production workflow
One example is schedule management.
There are always variables between teams, and budget management has traditionally been done manually, often in the hands of just one person. Powered by AI, Generative Scheduling on Flow automates processes that previously took days and delivers quick results in minutes. Anticipate and plan the right size of your resources to ensure you have the bandwidth you need for production. Easily understand the impact of last-minute changes not just on a single production's schedule or budget, but on your studio's entire portfolio.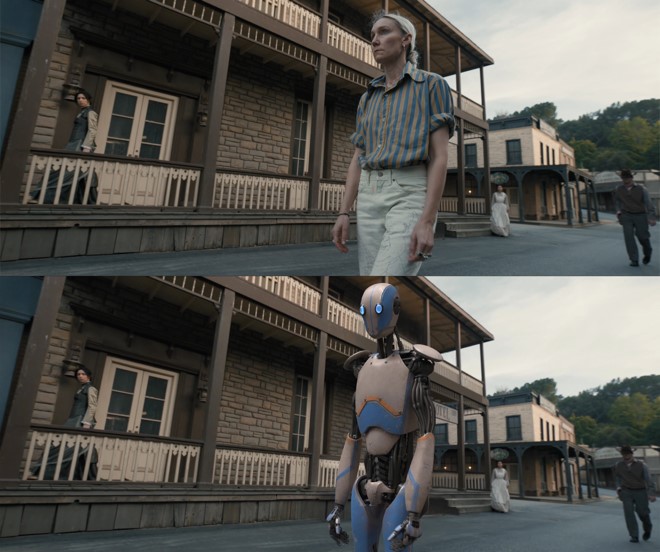 ▲New plug-in for Maya seamlessly exports CG characters from Autodesk Maya to Wonder Studio
Autodesk is working with Wonder Dynamics to automate creative workflows with AI. In this case, we leverage AI to automatically animate, light, and compose his CG characters in live-action scenes. With a new plug-in for Maya, Maya users will also be able to seamlessly export their CG characters from Autodesk Maya to Wonder Studio.
Additionally, artists can export 3D scenes from Wonder Studio back to Maya, including animation, camera, and lighting data, giving them complete creative control of each element. Traditionally, complex workflows like this were only possible for studios with big budgets, but automation is giving studios of all sizes the ability to build epic stories. The power of combining AI solutions and Autodesk Flow creates great opportunities for everyone.
Autodesk is revolutionizing the industry by unifying the data, workflows, teams, and studios of your production pipeline. Streamlining collaboration helps you navigate the complexities and pressures of the industry, freeing up artists to focus on making the work that matters.
This year's Autodesk University (AU) will introduce you to what Autodesk Flow is all about, where media and entertainment professionals will connect and interact with each other, and how forward-thinking studios are using Autodesk design and creation solutions. This gives you the opportunity to focus on the full context of production and discover what makes for a great story.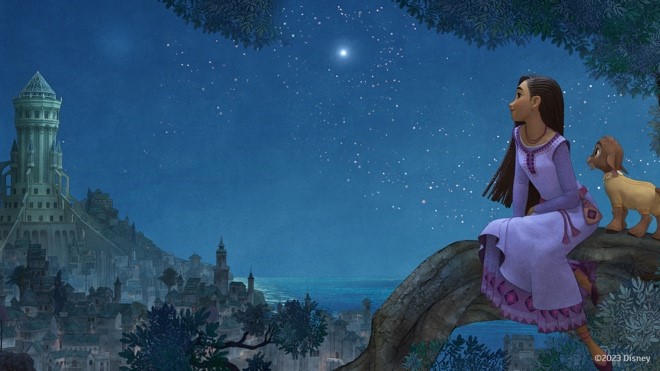 ▲Wish (Japanese title: Wish) by Walt Disney Animation Studios, which is long-awaited all over the world and will be released in theaters from November 22nd.
This time, Walt Disney Animation Studios, one of the most advanced studios, will also be on stage to introduce a part of the complex production process of their latest work, "Wish," which can be said to be the culmination of technology, animation, and human ambition. .
Please join us on demand for general sessions, theater talks, and various classes.