Thanks to the light hand of one of the users of English-language Twitter, a new flash mob is gaining popularity on social networks, the participants of which publish videos of pets with their voices changed using a special application. It turns out to be very funny, and another Internet fun is becoming more and more widespread.
💚 ON TOPIC: Parrot repeats iPhone ringtone (video).
What is "autotune"
In fact, each of us is somehow familiar with software methods of voice processing, which are usually combined into one category with the general name "autotune" – they are used by performers of almost all genres, and for recording songs in the RnB style, for example, " tuning" is an indispensable tool. To clearly demonstrate the use of such effects, we can give the example of the song "Heartless" by Kanye West, but in most cases, "autotune" is not used so aggressively, and the listener simply does not notice it.
💚 ON TOPIC: Bring your iPhone photo to life: the Pixaloop app animates any photo.
Make your pet a star
Let's return to our smaller brothers. Naturally, no one would drag a cat or dog into a professional studio to record a comic video several seconds long.

However, today everyone has a smartphone in their pocket, which is capable of many things. Including recording the voice of a pet, automatically adjusting it and publishing the result on Instagram, TikTok, X (formerly Twitter), Facebook, etc. It sounds difficult, but in practice it will not cause difficulties even for a child.
How does Travis Scott sneeze?? pic.twitter.com/CTCy0jXZI5

— Trevor Norris (@trevor_norris0) February 9, 2019
💚 ON TOPIC: There are 16 circles in this picture, can you see them?
Voloco app
The videos published above with "autotune" voices of pets were recorded using the shareware Voloco application for iPhone and iPad, which is great for both similar and more serious purposes.
To take advantage of the free features of the application, after the first launch, click the cross in the upper left corner.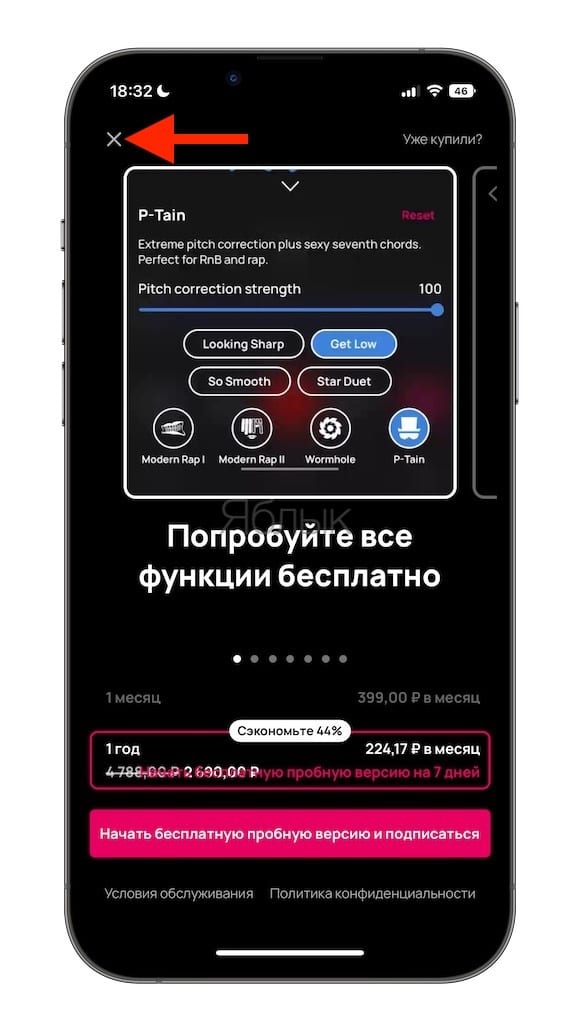 The developers recommend connecting headphones and you can start recording audio or video, applying auto-tune effects in real time.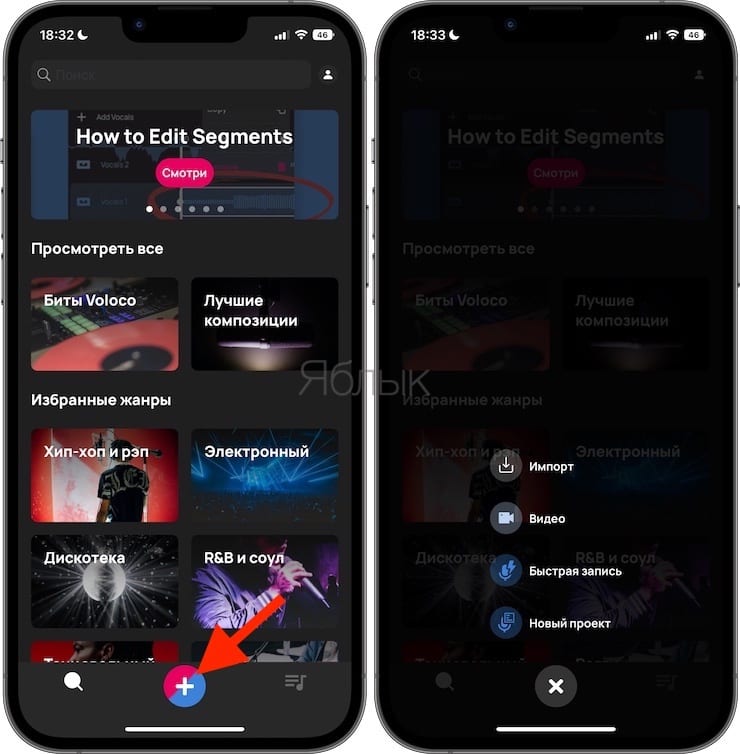 Use the big red button to start and stop recording.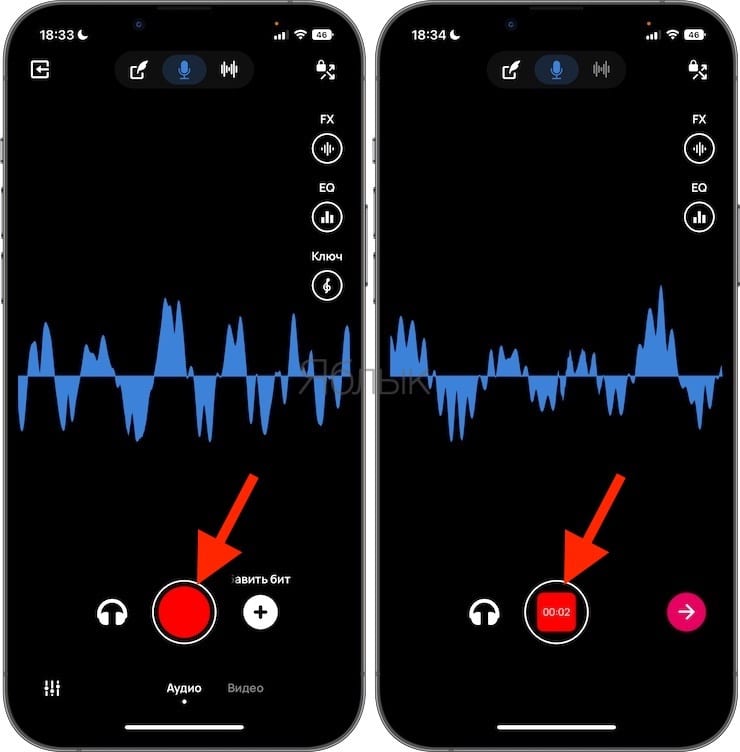 To get better results, you can pay more attention to the mixing stage using ready-made equalizer presets. Particularly demanding users also have the opportunity to apply compression and reverb.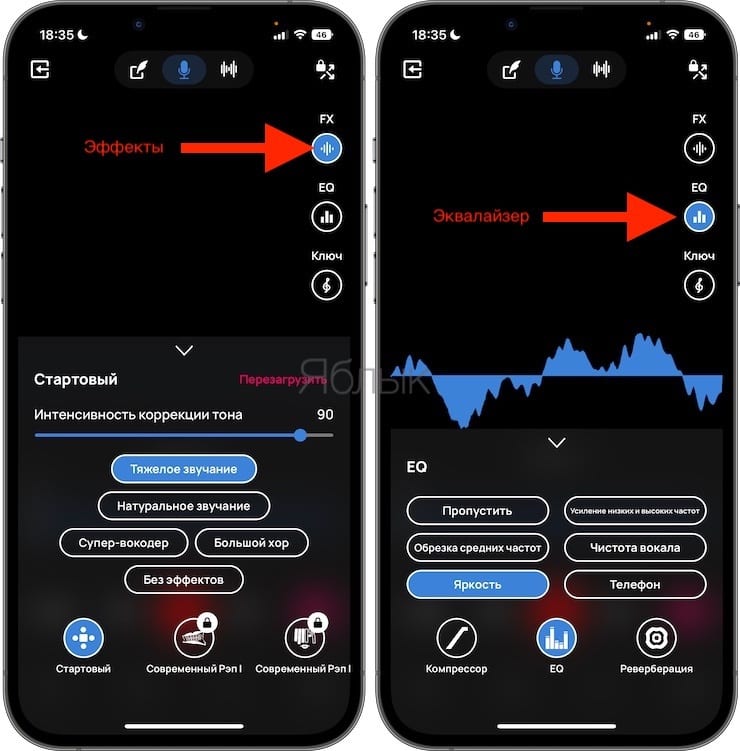 If this is not enough, then you will have to fork out for a premium subscription with the full functionality of the application.
Download Voloco for iPhone and iPad (App Store)
🔥 See also: