TECH
Elina Berglund Scherwitz left the particle physics laboratory at Cern to start the contraceptive app Natural Cycles.

Photo: Katharine Calderwood/Natural Cycles
After months of hard work, the Apple Watch can now be used to plan a pregnancy using Natural Cycle's algorithms. "The giants have realized that there is enormous growth potential in women's health
"

says CEO Elina Berglund Scherwitzl.

facts
This is Natural Cycles
Founded: 2013 by Elina Berglund Scherwitzl and Raoul Scherwitzl.
Make: Contraceptive app with CE mark and FDA approval in USA.
City: Offices in Stockholm, New York and Geneva.
Number of employees: About 100.
Revenue: At least SEK 200 million per year, according to Dagens Industri. But the business is divided into several companies. The company also has its parent company in Switzerland, where transparency is limited.
Investor: Among others, EQT Ventures, Sunstone Capital, E Ventures and Bonnier. In January 2023, the company took in $7 million, equivalent to just over SEK 70 million, from Samsung Ventures and other investors.
The Swedish contraceptive app Natural Cycles can put a new colorful feather in its cap. A recent certification means that the femtech company's app can be integrated with the Apple Watch, the iPhone manufacturer's smart watch, from today Tuesday. The integration, which has been approved in Europe and by the US FDA, applies to the Apple Watch 8 and 9 as well as the Apple Watch Ultra 1 and 2.
Uses temperature data to measure ovulation
Natural Cycle's digital service enables the user to plan or prevent a pregnancy using the company's app of the same name. The company's innovation consists of an algorithm that, by analyzing the user's body temperature and other fertility indications, confirms the user's fertility status. In this way, the women can follow their menstrual cycle and ovulation.
Swedish X Shore releases its third electric boat – a work boat
The new partnership means Apple Watch users can sync temperature data collected by the watch overnight with the Natural Cycles app in the morning. Women no longer need to use a thermometer to measure their body temperature, and then manually log the information in the app to see when ovulation occurs.
Natural Cycles CEO: "Long hoped for integration"
Elina Berglund Scherwitzl, CEO and co-founder of Natural Cycles, describes the year-long work of connecting the contraceptive app to the Apple Watch as "intense".
– We have long hoped that an integration would be possible, but it was actually only in September of last year when the Apple Watch was equipped with the temperature reading functionality that it became possible for us to start the work. First it was about validating the quality of the wrist temperature data, and after that getting the integration certified by regulatory bodies – a process that we have a hard time influencing in terms of time but which goes faster and faster with each certification we receive.
"It's peak smartphone when the EU stands for the biggest iPhone news"
However, the Apple Watch isn't the first body-worn gadget to be used with the Natural Cycles app. Two years ago, a collaboration began with Finnish Oura, which manufactures a smart ring with the same name. Earlier this year, Apple's major competitor Samsung also entered Natural Cycles with a multi-million investment, which has also resulted in the startup company creating a customized version of its fertility app for the Galaxy Watch.
It has taken some time, but now tech giants like Apple and Samsung are starting to focus more on women's health. Why is it coming off now, do you think?
– I think the giants have simply realized that there is enormous growth potential, not only in reproductive health, but women's health in general. It has taken time and, in my opinion, is still too slow, but it is incredibly positive that progress is being made. Hopefully the interest in the tech industry also spills over into science. Since the start, we as a company have contributed to research and so far published 17 peer-reviewed articles, not only about our product's effectiveness but about women's health in general, and it is something that I hope more tech companies will follow, says Elina Berglund Scherwitzl, who has a background as a researcher.
First birth control app to be approved in the US
Natural Cycles was founded in 2013, and today has around 100 employees and offices in Stockholm, New York and Geneva.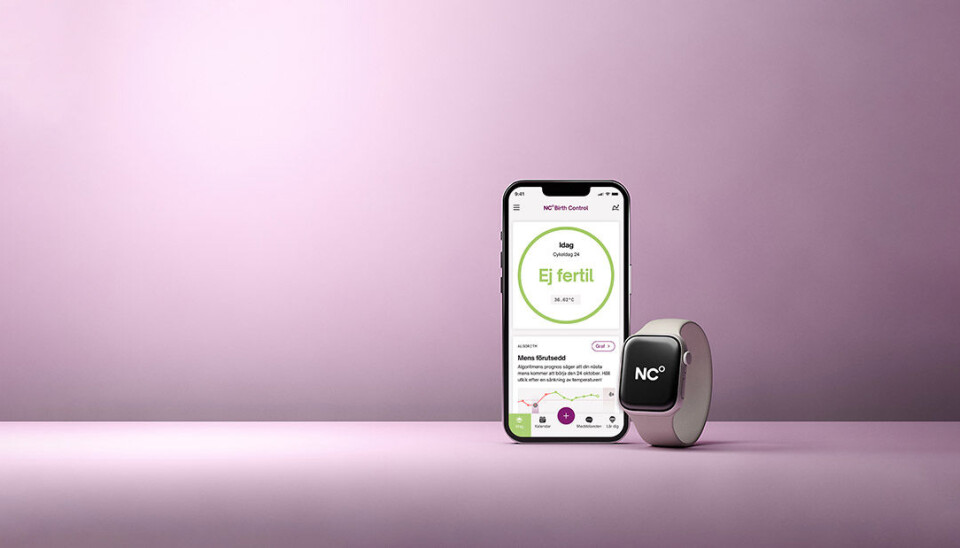 Comeback after the sales stop: Now 10,000 chargers have been delivered
In 2018, the service became the first to be approved as a contraceptive app in the United States by the country's drug authority, the FDA. The previous year, the service had received the status of a contraceptive in Europe through a CE certification in the category of medical devices. Today, the list has been expanded to include countries such as Australia, South Korea and Singapore.
The company was on Ny Teknik's 33 list in 2019, and in a longer podcast interview from earlier this year, Elina Berglund Scherwitzl talks about her journey from Cern to the startup world.