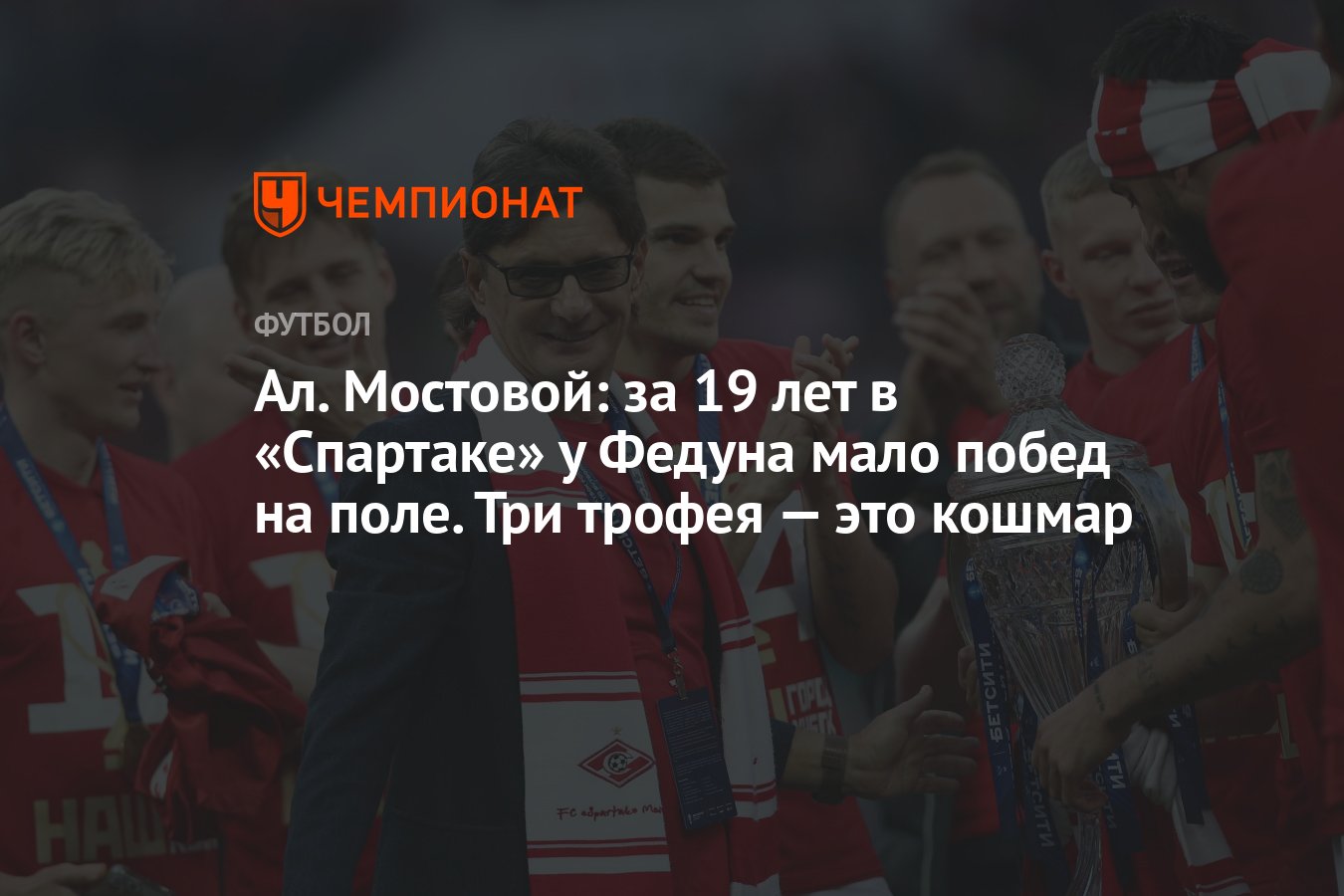 Al. Mostovoy: in 19 years at Spartak, Fedun has few victories on the field. Three trophies is a nightmare
Former Russian footballer Alexander Mostovoy shared his opinion on the departure of the owner of the Moscow "Spartak" Leonid Fedun from the post of vice president of Lukoil.
"It seems like an era is coming to an end. He has been at the club for many years, the age is no longer the one to take risks. We must live more calmly. This is expected. There is nothing terrible.
He did a lot for Spartak, while a lot did not work out. In 19 years, the club has had few victories on the football field. With such opportunities, three trophies is a nightmare. I contacted the wrong football people, "said Mostovoy in an interview with the correspondent of the Championship, Yegor Kabak.