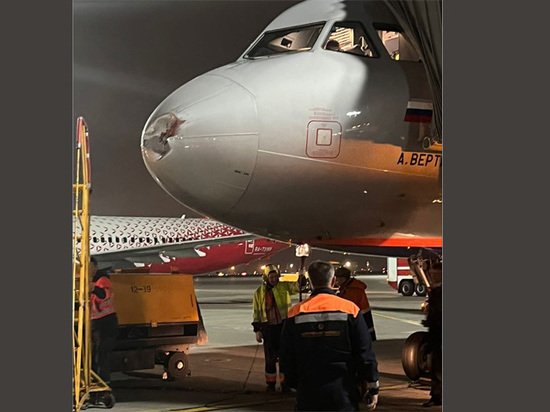 The plane of Aeroflot airline, which took off today from Moscow to the capital of Khakassia, returned back due to a collision with a bird, – according to the public "Aviation of Abakan" VKontakte.
On Friday, September 23, flight SU-1478 took off on schedule from Moscow's Sheremetyevo Airport. It was supposed to arrive in Abakan at 8:50 local time, but now passengers are expected no earlier than 13:30.
The author of the post assures that a bird crashed into the plane while climbing. In this regard, the aircraft commander decided to return to the departure airport and landed there 2.5 hours later (after running out of fuel).
Passengers should have been sent to Abakan on a reserve airliner at 5:00 Moscow time.
Note that the return flight to Moscow from the capital of the republic is now also delayed. His expected departure time is 14:30. "Passengers of a delayed flight are provided with soft drinks and hot meals," adds the admin of the public.