Culture news After The Boy and the Heron, this 100% free documentary allows you to know everything about Miyazaki (Ghibli)
Despite a record launch in France, The Boy and the Heron still seems completely incomprehensible to many people. It must be said that Hayao Miyazaki's (Ghibli) latest film is one of his most complex, metaphorical and autobiographical. To understand the work, we must therefore understand the artist. And that's good because we have the perfect documentary for that, and it's free!
10 years with Hayao Miyazaki
Have you ever wondered what the discreet and methodical Hayao Miyazaki's work office might have looked like? Maybe you've even wanted to be a little mouse so you could slip into the Japanese director's workshop? Well director Kaku Arakawa did it. In 2016, he had already released Never Ending Man: Hayao Miyazakia documentary allowing us to show the director (very discreet) as we had never seen him before. But in 2019, he took things to the next level. In 10 years with Hayao Miyazakia decade of follow-up is documented in images. And in 10 years, Kaku Arakawa has been able to see things.
The documentary is so dense that it is divided into four 49-minute episodes. It all starts when designing ideas and characters for what will become Ponyo on the cliff. We then discover a director who pushes his limits, both physical and creative. He also immerses himself in his memories, sometimes even the most traumatic, to create. And then there is Poppy Hilla film which will exacerbate the tensions between Hayao and his son Goro. The documentary ends with the writing of The wind picks up, a film which was supposed to be the director's last. But that was without counting The Boy and the Heron.
Movies show who you are no matter how hard you try to hide it.
Hayao Miyazaki in 10 years with Miyazaki
---
Understanding the artist to understand The Boy and the Heron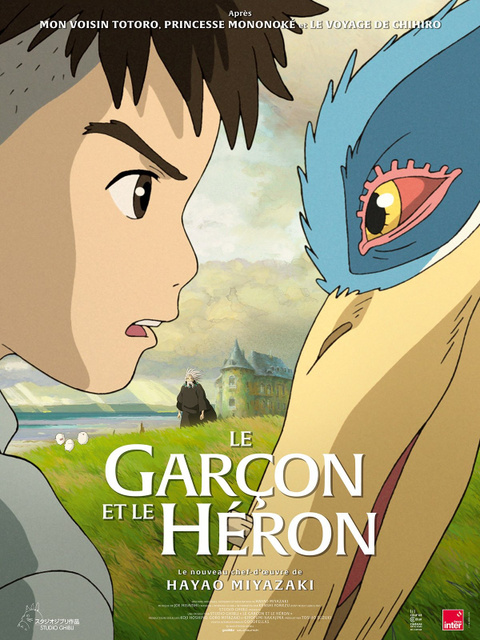 Why are we talking to you about this documentary released a couple of years ago? Well quite simply because it can allow you to better understand the director's latest film, The Boy and the Heron. This work is the most autobiographical ever made by Miyazaki. Knowing his life but also his way of functioning, his vision of animation or even the tensions with his son and the principle of succession, it is essential to read between the lines of this dreamlike story and more cryptic than ever. This is why watch 10 years with Hayao Miyazaki can really help you answer some of your questions regarding The Boy and the Heron.
But how on earth is it possible to watch a documentary produced by NHK, the company that runs Japan's public service radio and television stations? Well quite simply NHK's SVOD site. The documentary is available there free and legally. And you know what ? It's even subtitled in French. You have no excuse to miss this essential documentary to understand Miyazaki's work a little better (The Boy and the Heron Understood). And if you still have some questions, you can always refer to our article putting forward some keys to understanding to better understand this testament film.
---